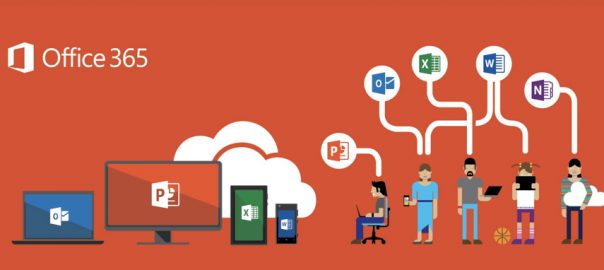 Choosing The Right Office 365 Plan for Your Team
Microsoft knew what they were doing when they introduced Office 365. It has been a game changer that has taken businesses of all sizes into the cloud – without a significant amount of pain.
Office 365 is a subscription service providing access to features and services including Microsoft Office applications both online and on multiple devices. One of the recent changes Microsoft introduced is the ability for 365 users to have their software installed on up to five devices.
The type of subscription is what determines which applications and services are available to you. No matter which subscription you choose, it's great knowing you have the right to download the latest version of Office.
Six Office 365 Plans Available
There are six Office 365 plans divided into two areas: business and enterprise. The business plans cap out at 300 users; the enterprise plans are unlimited. The Office 365 Business Premium plan includes:
Full installed Office 2016 applications (Word, Excel, Outlook, PowerPoint, OneNote, SharePoint, Publisher & Access), which can be installed on up to five computers (PCs or Macs)
Access to Office Mobile (Word, Excel and PowerPoint) on up to five tables and five phones
Access to Office Online (Word, Outlook, OneNote, Excel and PowerPoint)
Skype for Business
1 TB of storage on OneDrive for Business
Document management functions like archiving, rights management, data loss prevention and document-level encryption
Numerous business apps, including Bookings, Invoices and MileIQ
(For a complete rundown of all of the business plan options, visit Microsoft's overview page.)
Commitment to Security, Privacy & Compliance
With the new lineup of options, Microsoft shows that it is committed to delivering multiple levels of security to safeguard data. These include multilayered physical data center security, encryption, auditing controls, and configurable privacy access controls for users and organizations. These security features are important because you can often be working in an area where various networks come into play.
Collaborating Across Devices
I recently had a chance to perform some real scenario testing with Office 365 across devices and platforms (using a selection of Microsoft, Apple and Android products). Although there are slight differences in how the program appears (ribbons, etc.), the functionality is there. And it goes without saying, the convenience is unparalleled.