Our Team
At Terrapin, we pride ourselves on having employees who are professional, well spoken and friendly. They're not only driven to succeed in their fields, but they also have a personal commitment to providing the best service to our clients.
We are client focused

Terrapin assigns contacts dedicated to your IT needs.

We are security-conscious

We know the latest strategies to safeguard your data.

Our offerings are first-class

Terrapin only recommends products we know and trust.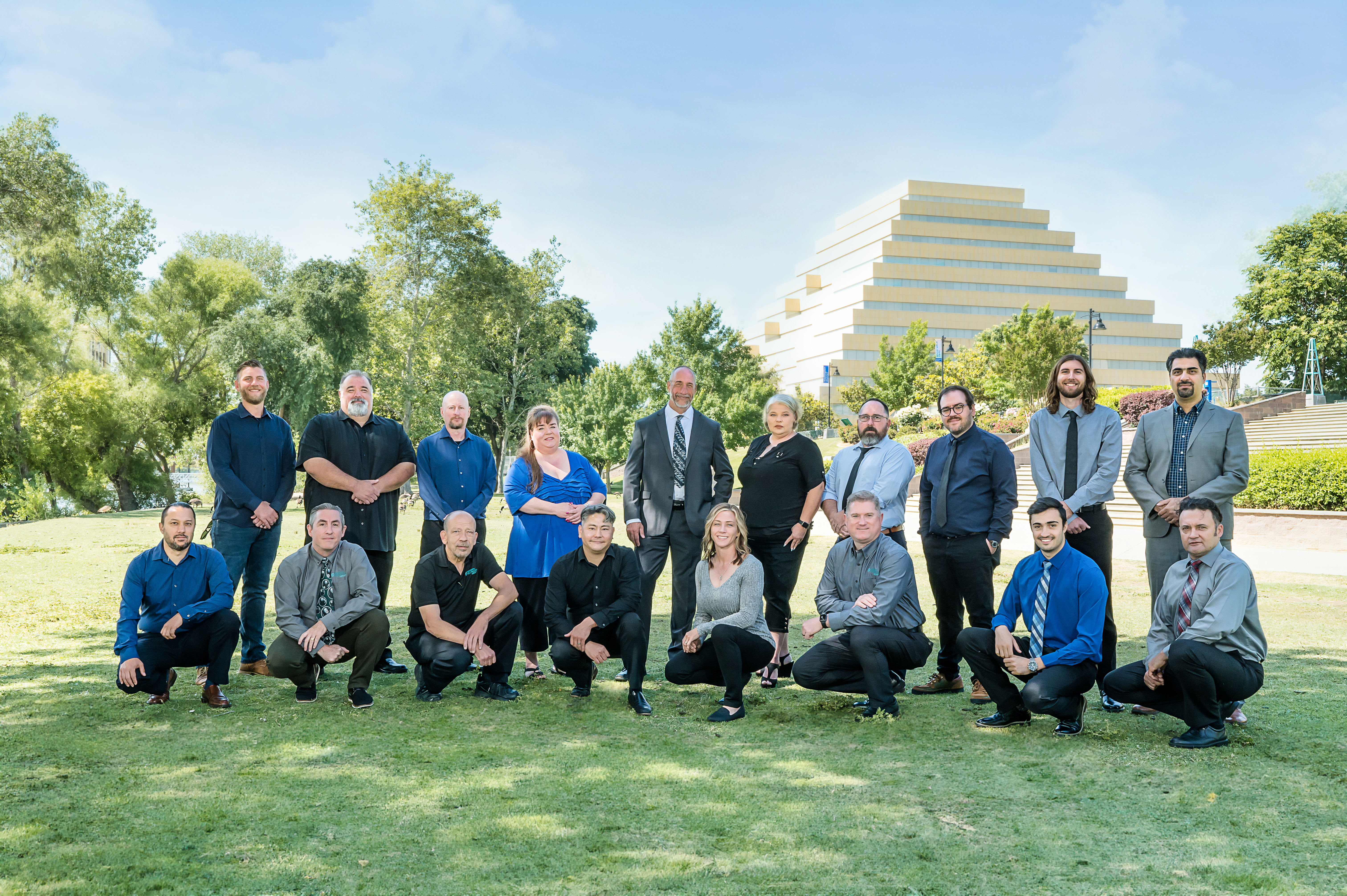 Executives

Nathan Johanson and Tim Raney formed Terrapin Technology Group, Inc. in 2008. Together, they partnered to purchase The Computer People, where Nathan had worked since 2001. Nathan and Tim continue to lead Terrapin, expanding services to meet client needs and building a team of committed employees.

President

Nathan Johanson

nathan@terrapintechnology.com

Nathan oversees all of the company's daily operations, from team building and technical leadership to client relations and business development.

Nathan races BMX (Bicycle Motocross) competitively and manages the Terrapin BMX racing team. He is president of the non-profit Sacramento Valley BMX and is co-track operator of Oak Creek BMX, one of the top BMX tracks in the United States.

AICP - Chief Financial Officer

Tim Raney

tim@terrapintechnology.com

Tim provides financial and operational leadership to Terrapin, playing a key role in critical business decisions.

Tim provides financial and operational leadership to Terrapin, playing a key role in critical business decisions.

Information Technology

We help clients with ongoing maintenance, crisis management, Cloud services, project management, planning and trend analysis.

Cabling, Security, AV and Telecom

We are experts at everything from telephone systems, wiring and conference room technology to security and surveillance systems.

Training, Application, Litigation Support, Forensics, and eDiscovery

Terrapin can help you overcome the burden of application support and training.

We also provide a range of litigation and legal support services, including eDiscovery, forensics and trial presentation.

Sr. Technical Engineer and Instructor

Joseph O'Donnell

joe@terrapintechnology.com

Joe is extremely knowledgeable about technology and how to relate it to people. He'll leave you confident that you've chosen the right products and know how to use them.

Joe loves water activities like scuba diving, snorkeling and sailing. Camping and hiking with his family and photography are also favorites. Joe and his family are currently learning Chinese 欧伟皓.

Office Administration

This team handles a variety of administrative needs, including sales, quotes, orders, inventory, invoices and payments.

Administrative Director

Jessica Miller

jessica@terrapintechnology.com

Jessica has more than 25 years of experience in service industries. She works closely with Terrapin President Nathan Johanson and CFO Tim Raney managing the administrative, accounting and human resources functions of Terrapin.

Jessica loves to be on the water and enjoys boating, sailing and snorkeling. Her favorite vacation spot is Maui where she enjoys all things ocean and loves to watch the sun set. Jess is an avid concertgoer and enjoys spending time with friends and family.

Administrative Assistant

Aleesha Krieg

aleesha@terrapintechnology.com

Aleesha spent over 20 years in Office Administration for the trucking industry. She has handled everything from client relations, phones, reports and documentation, calendar management and special event coordination.

Aleesha is an avid video gamer and lover of animals. She is also heavily involved in and even creates her own costumes for historical reenactment with the Society for Creative Anachronism.