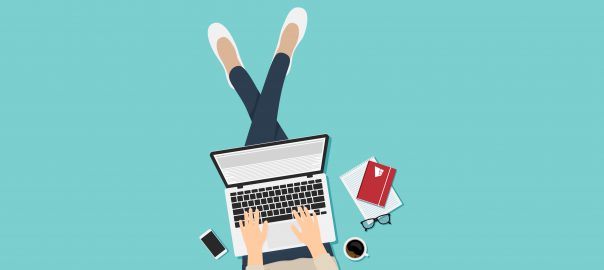 Staying Connected While Working Remotely
During the past few weeks Terrapin has worked with our clients to successfully change their place of business from their offices to their homes in response to CV-19.  Now that most of us are settled in our new work space, we wanted to share some of the most popular tools we have found to help you stay connected.
Video Conferencing
Zoom.  Free account allows a 40 min conference with up to 100 people at one time. Paid accounts get unlimited time and more participants, and a phone number for dial-in.
Skype Business (included with Office 365 Business Premium subscriptions).
Internal Communication/Chat
Microsoft Teams. (Comes standard with any Microsoft Office 365 account). Allows instant messaging, file sharing, video conferencing and screen sharing within the team/group.
Slack. Allows instant messaging and file sharing within an internal group. (No screen sharing/collaboration or video conferencing.)
Cloud Phone/Voice Conference Calls
Mitel/Shoretel Cloud. Phones  work  anywhere there is an internet connection, even from home. Conference bridge line built-in and available as part of the service.
Ring Central. Conference bridge available as part of the service.
File Sharing/Collaboration
ShareFile. Share files/folders with external recipients (HIPPA compliant). Send large files securely.
HighTail. Send large files securely and allow collaboration on videos, such as video depositions, with annotations.
External Access to Documents
If you use a DMS, most offer a web portal to access your files, such as iManage, Worldox and NetDocuments. Contact us to find out what is required to set this up.
OneDrive and/or SharePoint are included with most Office 365 suites.
Reach out to your primary Terrapin Tech if you have questions or need assistance implementing any of these tools for your team.