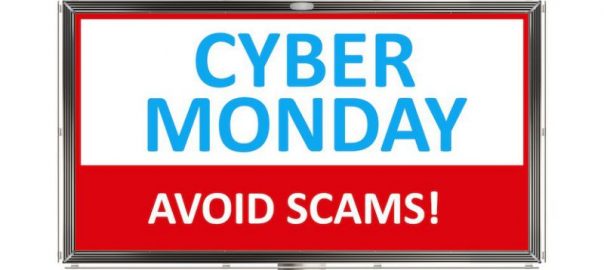 Staying Safe on Cyber Monday
It's Cyber Monday! A time for great deals online, but also a time to be particularly alert for scams. Terrapin wants to remind you that fraudulent websites are actively trying to obtain your personal/financial information.
The 'Bad Guys' are more skilled than ever at creating websites that look legitimate. If you plan on doing any online shopping today, you may miss the warning signs.
Tips to remember:
Avoid any online shopping on your company's computer. Use your personal computer or cell phone to avoid accidentally downloading and installing viruses and malware on your work computer.
Be wary of prices that are extremely low. Do your research first and know the price range of the item(s) you want to purchase.
Make sure the website starts with https – the 's' stands for secure. This is especially important if you are entering credit card or PayPal information.
Avoid making purchases on websites you have never visited before.
Be careful on social media: While your Facebook page is likely covered in ads, you need to be cautious about clicking on them. Social media ads often include links that take you to sites off social media, which opens up the potential for malware and viruses to be downloaded onto your computer.
Read the fine print, including the features of the product and the company's return policy.
Hover over links to see which websites they lead to once you click. Doing that can keep you safe from malware.
Avoid clicking on website ads and links in text messages and emails. If the deal sounds too good to be true, it probably is.
Don't hesitate to reach out to Terrapin if you believe you have clicked on a malicious link or if you encounter pop-ups that warn you of viruses (never click on these, even to close them). Let's make this a safe and happy holiday season!